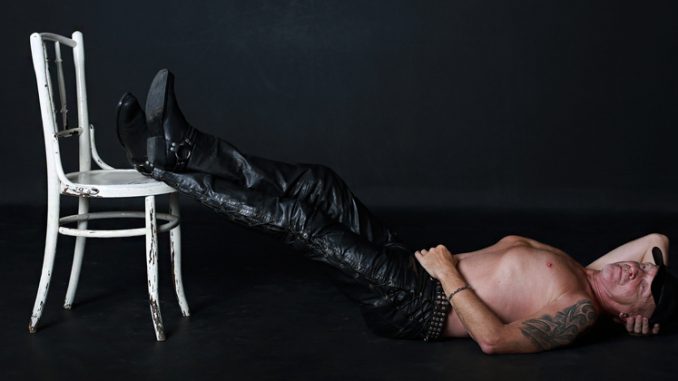 Pravidla lekcí:
1, Lekci je možné domluvit osobně, telefonicky nebo e-mailem. Po SMS pouze u stálých klientů. Předběžnou rezervaci, "že ještě potvrdíš termín" nedělám – objednej se až to budeš vědět určitě…!
2, Lekce trvá zpravidla 1 hodinu, ale může být i půlhodinová nebo několikahodinová. Ceny jsou uvedeny v CENÍKU. Běžná cena je uvedena za každou započatou hodinu (pokud čas sám o několik minut překročím, ty navíc neúčtuji). Doba přípravy v mé koupelně (například příprava na fist) se do doby lekce nezapočítává a je zdarma.
3, Nedochvilnost netoleruji! Případné objektivní zpoždění v době mobilních telefonů lze dát vědět.
4, Na akce vyžaduji platbu nevratné zálohy předem hotově, přes PayPal nebo převodem na můj bankovní účet ve výši uvedené v CENÍKU a to nejpozději do 24 hodin před domluveným začátkem – není li uvedeno jinak. Vyhrazují si právo udělení výjimky.
PayPal: drex@masterdrex.com
Bankovní účet č. 2302030220/2010
Variabilní symbol platby ti oznámím.
Možné je také platbu složit okamžitě a anonymně na tento účet přímo na přepážce každé pobočky Fio banky.
Nedostavíš- li se na domluvený termín, záloha propadá bez náhrady. U zaplacených záloh na neurčito, které nebyly využity po uplynutí jednoho roku od doby, kdy byly uhrazeny, propadají. Nedojde-li k uhrazení zálohy do termínu, mohu příště požadovat předem platbu celou.
5, Po příchodu i před odchodem je možnost sprchy i WC. Taktéž je k dispozici anální nástavec, dezinfekce i osuška. Vždy máš k dispozici "stopku". Pokud tedy vyslovíš: "STOP ", je to pro mě závazný konec praktiky u které jsi toto použil. Kdykoli máš možnost akci zrušit a odejít. Za zrušení akce, na kterou jsi už přišel a neproběhla alespoň polovina její dohodnuté doby, účtuji storno poplatek ve výši 50% její ceny nebo domluvené výše ceny. Na začátku lekce neprovádím žádný pohovor. Je to z toho důvodu, že přicházíš s určitou nadržeností, napětím a třeba i trochu s obavami a sezení u kávy to jen naruší. Prostě "spadne řemen z motoru". Relax můžeme udělat po lekci.
Potřebné informace od tebe budu mít z předem vyplněného dotazníku, který ti pošlu mailem nebo z komunikace při domlouvání lekce. Jsem profesionál a vycítím z tvého těla a chování co je potřeba. Dotazník si můžeš stáhnout i na mém webu. Dostaneš po čem toužíš, co chceš a potřebuješ! Vždy férově, bezpečně a diskrétně! To garantuji!!! Lekce jsou možné v mé vybavené ložnici dominanta, v jiných atelierech které také používám, klubech, venku na opuštěných a vybydlených místech nebo v Maspalomas a Playa del Inglés na Gram Canaria, v Berlíně, Amsterdamu, Antverpách a jinde kam občas létám. Nestyď se chtít si užít co tě láká. Nestyď se to říci, vše je jen otázkou domluvy. Protože bylo by opravdu moc hloupé, aby sis jednou v domově důchodců říkal co všechno jsi mohl zažít KDYBYS…. Ono to už nepůjde.
6, Kontakty, které nejsou rok a více použity ze svého telefonu mažu.
7, Vyhrazuji si právo odmítnout zájemce a to jak s udáním, tak i bez udání důvodu.
Tato pravidla jsou platná od: 1. 6. 2020
Seven rules of my lessons:
1, Lessons can be booked in person, by phone or by e-mail. Using text messages is possible only for regular clients. You can book a lesson only for a specific date and time.
2, Lessons usually take 1 hour, but it is possible to have shorter as well as longer ones. See the price list. The basic price is set for each started hour. (If I exceed the time, it is free of charge). The price for a lesson longer than 3 hours is set individually. The time needed for your preparation in my bathroom is not counted into the time of the lesson (so it is free of charge).
3, Be on time. Any delay must be announced and communicated.
4, You have to pay the nonreturnable deposit (see the price list) at last 24 hours before beginning of the lesson, unless specified otherwise. It could be paid by cash or via PayPal (drex@masterdrex.com) or send to my bank account:
IBAN: CZ91 2010 0000 0025 0203 0225
BIC/SWIFT: FIOBCZPPXXX
______
PayPal: drex@masterdrex.com
· I will specify the payment identifier. If you miss the lesson, you lost your deposit without any right for a compensation.
· If you pay a deposit without booking a specific date, the deposit is valid for 1 year, then even not used it is lost.
· If the deposit is not paid in time, I might require the whole payment in advance.
5, You can use both shower and toilet before as well as after the lesson. There are also available a towel, a soap, a disinfection, and the anal cleaning adaptor.
You can use a safe word. If used, it´s considered and end of the practice for which it was used. You also have a right to terminate the lesson and leave. If you terminate the lesson before the first half of the time; I will return you a 50% of the total price.
I don´t perform any interview before the lesson. I want to keep the vibe and energy running, which would be lost by talking. There is a possibility to relax and talk after the lesson. You have to fill the questionnaire and send me this via email before the lesson as well as we can discuss your preferences and needs via email, chat or phone in advance. The questionnaire is available on my website.
I´m experienced professional, so I am able to read your body and behaviour. You will get what you dream for, what you want and need. Always fair, safe & discreet. Guaranteed!
The lessons can take place in my well – equipped dominant´s bedroom, other in other places like BDSM clubs, outdoor places as well as places I visit during my foreign travels (e.g Playa del Inglés at Gran Canaria, in Berlin, Amsterdam, Antwerpen clubs..).
Don´t be shy to enjoy things you are tempted to try. You can tell me. It´s all just a matter of agreement. Because it would be too silly to wait until you realize it´s too late to enjoy your life. Live now.
6, All contacts inactive for more than a year After a year of inactivity I delete contacts from my phone.
7, I have right to reject a client and cancel his or her lesson without a reason.
These rules are valid since June 2020.
---